Leavittation, Inc. built custom motion picture action for Team Knight Rider.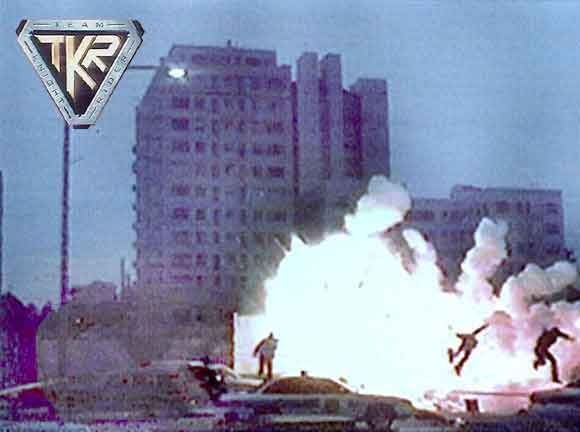 The picture below is a sequence showing Leavittation ratchet technology. It takes a long time to load, but if you are interested it is worth the wait.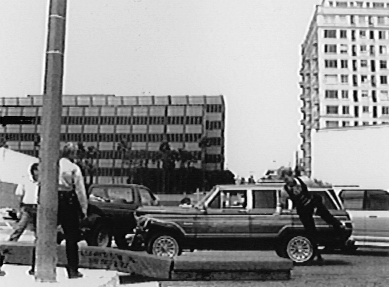 One of our newest innovations is the combining of our long-stroke nitrogen ratchet (a special machine for pulling stuntmen at high speeds through the air) with the deaccellerator (a machine for dropping stuntmen and retrieving them on a cable) together.
We have combined two small stunts to create one big one. This creates a much more exciting stunt that does not require the stuntman to take a hard hit to the ground! This is called a composite stunt.